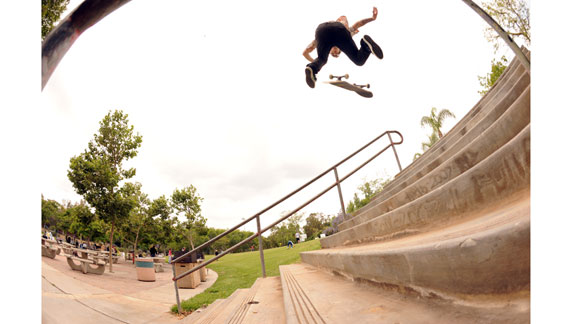 In a recent article in the WCA Health Watch newsletter, I reported on research showing that the failure rate for most ACL (anterior cruciate ligament) reconstruction surgeries is as high as 23.4%.
That's probably why the Real Street Interview with Nick Trapasso posted on ESPN.com caught my attention. Nick's an extreme skateboarder who does unbelievable things on his board -- like gliding down the roof of a building or a staircase banister.
The part of the interview that pulled me in was this:
Remember when you needed knee surgery and somehow it just magically went away. What's up with that?

"They told me I needed to have it, then I went to a chiropractor and they stretched it out. The chiropractor said I'll have arthritis but that I didn't really need [surgery]. But I just skated on it and it feels good. I don't know what happened."
Of course, stretching a knee isn't a chiropractic adjustment, but the fact is, a DC saved this young man from unnecessary surgery that could have put a halt to his career as a skateboarder (and don't laugh … he makes a lot of money doing commercials for his big-time sponsors).
The Real Street Interview has been read by thousands of people on the Internet and picked up by hundreds of other sites (as this is written, just a day after the article on ESPN was posted, Google found 171 hits for the words "Nick Trapasso" and "chiropractor").
Millions of people might ultimately hear how Nick's managed to skate clear of the surgeon's knife -- and that bit of info is stored away for future reference.
That's good news for chiropractic -- and for who knows how many people who might decide to try chiropractic first if they ever injure a knee!